Upcoming Events



---
Lord Chaitanya's Appearance
Gaura Purnima & Holi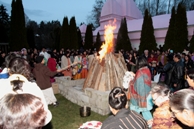 4 Day Festiva March 1st - 4th
---
ISKCON Hare Krishna Devotees Attend Grand Opening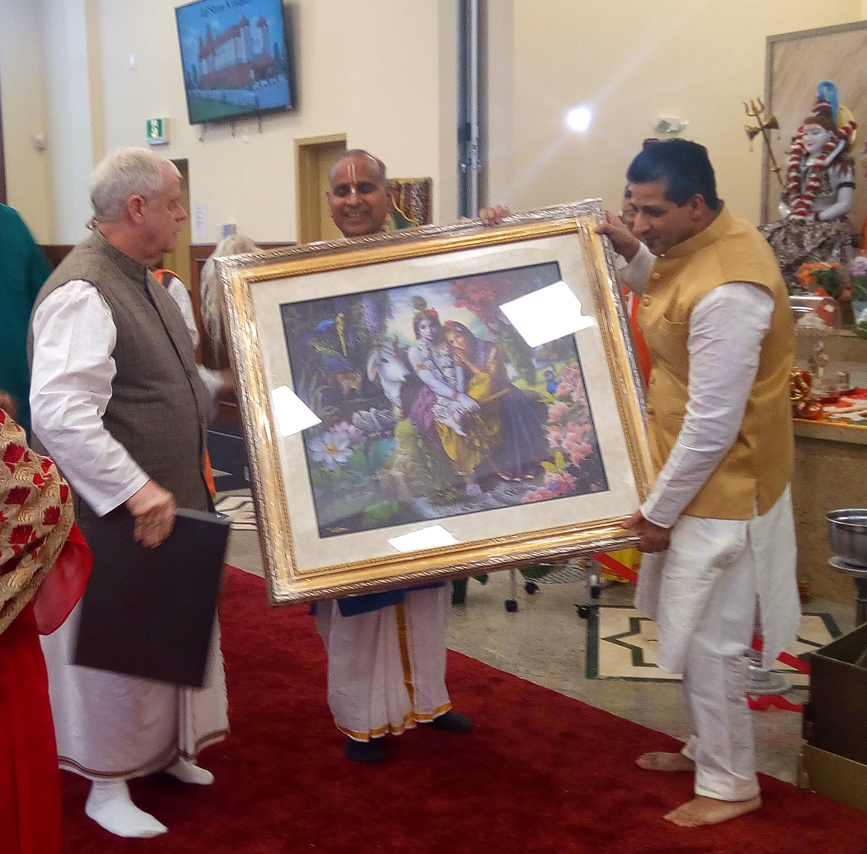 (photo by Satarupa devi dasi)

pictured right: ISKCON's Jaya Govinda das & Manu das presenting a signed limited edition of the iconic "All Attractive Couple" to HCS's president Vipin.

Devotees of ISKCON Hare Krishna temple presented special gifts to the temple president of the Burnaby Cultural Society, during the grand opening of their beautiful new community center on Sunday.
Along with the picture, painted by local artist, Vishnu das, ISKCON also presented their neighboring temple a complete 12 canto set of Srimad Bhagavatams by AC Bhaktivedanta Swami Prabhupada and a "Darshan" book which comprises of Deity photographs from ISKCON temples around the world.
---

Temple Evening Programs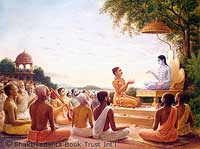 Evening Programs
---
---