Snana Yatra
(Bathing festival of Lord Jagannath)
Once a year Lord Jagannatha, along with His brother and sister Lord Balarama and Lady Subadra, come off the altar to be bathed by all Their loving devotees.
This is a very special pastime of the Lord.

Each year, after the Lord is bathed, He catches a cold and He is then removed from the Altar and put into intensive care where special bramin pujari's take care of Him.
They Him medicine in the form or fresh juices.
You yourself can bring Lord Jagannatha some special medicine (various good quality juice) for His recovery.
This is also is another good opportunity for you to get a little extra mercy from the Lord.
Sometimes devotees like to bring "get well" cards as well.
While under intensive care if needed, the deity receives minor repairs done or is repainted then after two weeks Lord Jagannatha comes out of the temple to give audience (darshan) to his devotees. He then goes for a ride on His majestic chariot in a procession with His devotees. This festival is known as Jagannatha Ratha-Yatra.
These two festivals, Jagannatha Snana-Yatra and Ratha-Yatra have been going on since time immemorial in Jagannatha Puri, the place where Lord Jagannatha originally appeared milleniums ago. These same pastimes of the Lord now take place on all over the world and this year will mark the 38th year they will take place in Vancouver.
Please come and join us for this wonderful Snana-Yatra and Ratha-Yatra.
---
Sunday Aug 6th 4:30 PM
---
Tentative Schedule
4:30 PM ........................................... Kirtan
5:30 .................................... Arati & Kirtan
5:55 ...................... Nrisimhadev Prayers
6:00 .......................... Welcome Address
6:15 ............................ Jagannatha Bathing
Jhulan Yatra Swinging Radha Krishna
with flower offerings

7:00 ............................. Prasadam Feast
---
---
UPCOMING
Jagannatha Ratha-Yatra
Sunday August 20th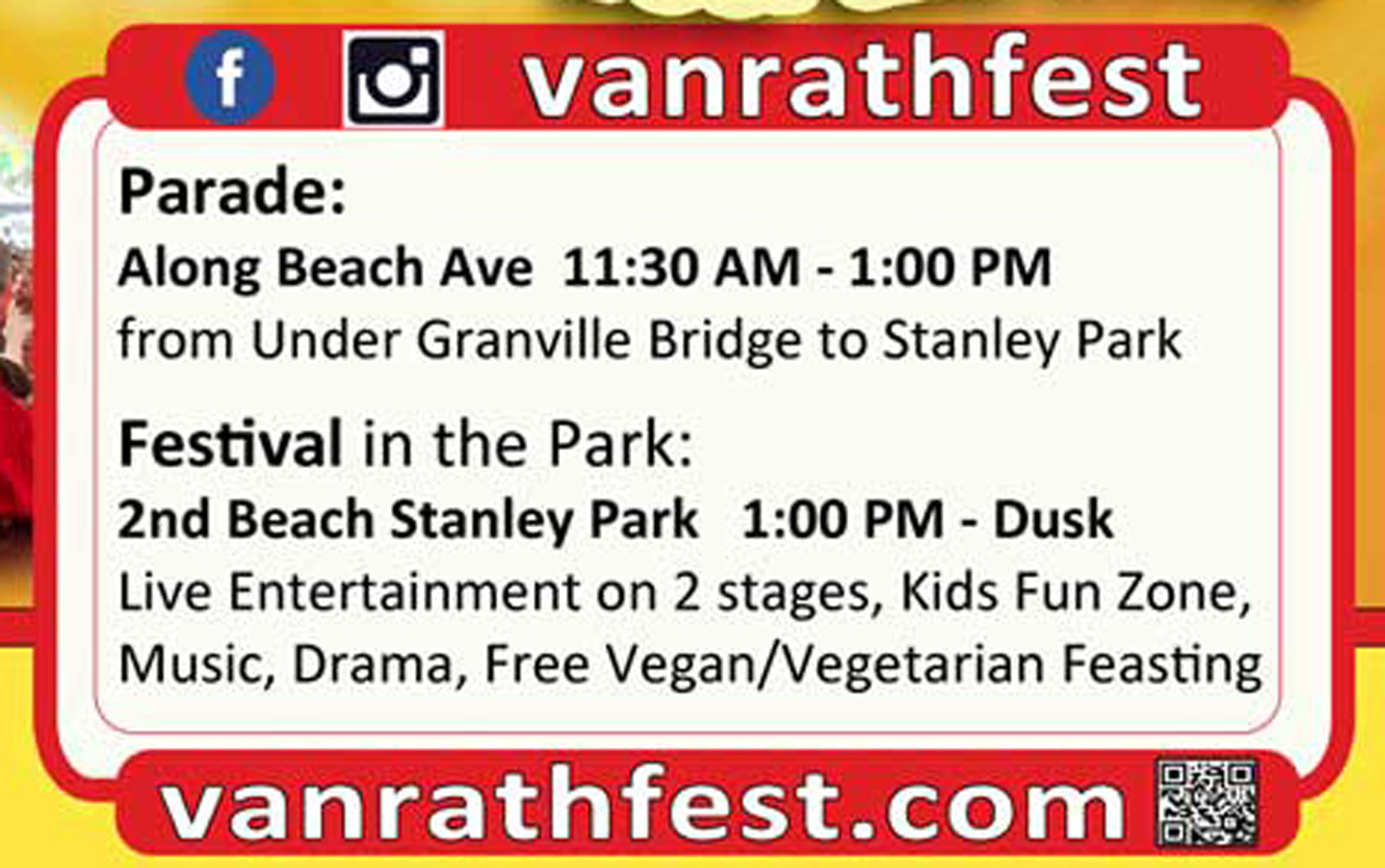 (Chariot Parade & Festival of India)
Shri Krishna Janmastami
Tuesday August 15th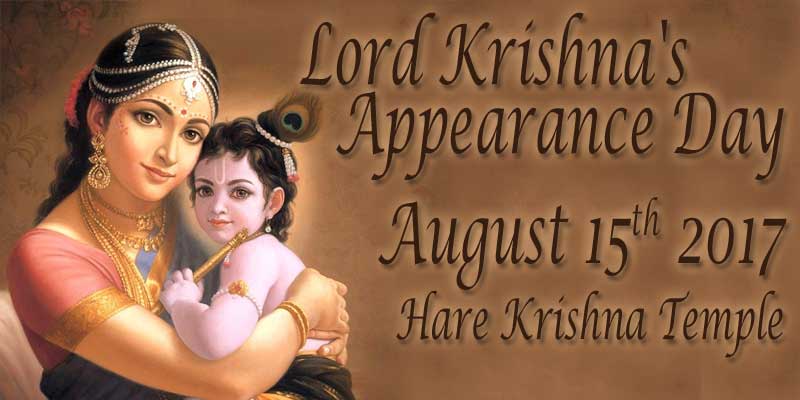 janmastami.iskcon.ca